Culture is the difference between 30 people making a decision in 30 days, and 3 people making the same decision in 3 days
Culture is the difference between taking accountability, and passing the monkey down the hierarchy
Culture is the difference between waiting to be told, and taking the initiative
Culture is the difference between bringing things in the open, and criticising everybody in the toilets after the meeting has ended and decisions made
Culture is the difference between implementing decisions, and deferring them or waiting hoping that those decisions maybe changed
Culture is the difference between losing 20% of recruits after a recent recruitment investment, and having people knocking at the door wanting to join
Culture is the difference between recycling orphan ideas, and making things happen
Culture is the difference between making things happen first and fixing the broken system afterwards, and paralysing all to fix the system first so things can happen after
Dear leader who thinks culture is fluffy and woolly and soft.  Do you want me to run an ROI on these, or would your imagination do it for now?
PS: Finance is soft, very, very soft. Culture is hard. But fixable, and exciting, and strategic, and meaningful, and a business driver, big time, provided that you stop that 'soft, fluffy, fuzzy' thing.
PS2: I insist, I can run an ROI on this for you in no time.
___________________________________________________________________________
Continue the conversation. Find out more about our free webinar, The Myths of Company Culture [1], on 16th July, with Leandro Herrero and his team of organizational architects.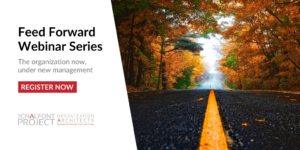 Stuck in old concepts, we have made culture change hard and often impossible. The failure of communication programmes or 'culture training' tell us a lot about the myths in this area. Learn how to successfully mobilize your people for a purpose and change culture. Culture is the key to the complex post Covid-19 future in front of us. Over the Covid-19 peak across the world we have seen the best and the worst of company cultures. Sometimes it felt like a pressure cooker. Culture is now 'the strategy', but we need to get rid of some assumptions and learn inconvenient truths.
________________________________________________________________________________________________
Don't miss – The Flipping Point [2] – Deprogramming Management by Leandro Herrero – his new booking challenging the trend for adopting absurd management ideas. Management needs deprogramming. This book of 200, tweet-sized, vignettes, looks at the other side of things – flipping the coin. It asks us to use more rigour and critical thinking in how we use assumptions and management practices that were created many years ago.