Print This Post
A friend of mine Carlos Orozco  uses this analogy. If you are driving a car and you have a puncture, you'll try to slow down, maybe go to the side of the road, stop and perhaps change the tyre, or call for help. If you have the car axle (the axis between all wheels, eje, essieu) suddenly broken, the answer is not that easy. You maybe lucky to go to the side and stop, but you can't do anything by yourself. Car gone. Big problem. No trip.
He says leadership is the car axle, everything else is fixable.
I love the analogy
You can fix technology, process, systems, structures. But if your leadership-axle is broken, all those investments go to nothing.
The quality of leadership is the holy grail. There may be more than one way to develop and nurture leaders, but you'd better make sure you have found one that works for you. A tip: it's a praxis, not a seat in a Business School course
There is a measure of the effectiveness of whatever you do in this area: how many more leaders you have that have been developed by other leaders.
If your company is a leadership incubator of some sort, regardless of industry, products, strategy , etc, you have an incredible asset. It may sound obvious but the obvious is often the thing it's more overlooked.
Mind the axle.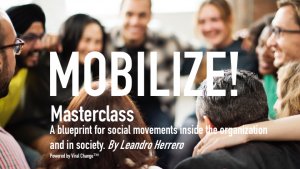 Click to access about 5 hours masterclass
in 28 chapters. Trailer and introductory
chapter are free to watch.