Print This Post
Audiences receive messages, whether at your Town Hall meeting or your keynote speech. Communities use what they have 'in common' to join forces, collaborate, help each other or make things happen. But communities are not a team structure either, with leaders, members, milestones and deliverables.
All these structures are legitimate. You can have whatever you like but don't mix them up. You don't create a community by bombarding the members with top down information. You don't create a good team by saying 'this is just like a family'. You don't call the audience 'this big team' if they are not.
In many organizations, the team is the structural unit of collaboration. We have created huge teamocracies and, in the process, forgotten that there are other collaborative structures such as communities and internal social networks.
Language matters.
Yammer users are not just a community by the fact that there are many of them. The 'common' needs to be translated into collective action. Facebook friends may not be friends, and your friends may not be in Facebook. LinkedIn followers are just a click away, and they are not necessarily your 'community'.
Organizations create lots of audiences and then they label them with a more elevated label.
Not everything that looks like working together is collaboration.
If you watch out for the language, and take a critical view of the labels, you'll be doing well on the path of efficiency and effectiveness. There is nothing worse than wrong expectations.
An audience is not a community. A community is not a team. A team is not an audience. Keep going …until what you mean and what it is called really meet.
________________________________________________________________________________________________
Continue the conversation…..register now for our next free, live webinar on 2nd July – the second webinar in our Feed Forward Webinar series.
Yes we can. You can have a diagnosis. Learn how 3CXcan provides this analysis based on the highest scientific principles of network sciences. In the current environment it's important to base the recovery and the post Covid-19 organization with full understanding of its formal and informal connections, communication channels and internal collaboration. Suspend judgement about your assumptions and find the truth. This webinar will show real examples of this kind of diagnosis performed in real companies. Understanding the real organization, which may or may not be the one you assume it is, will show a completely new baseline upon which to navigate the future.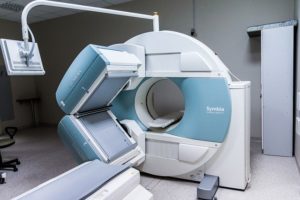 ________________________________________________________________________________________________
Each participant who attends any of the live webinars of the Feed Forward series will be eligible for one copy of Leandro Herrero's new book: The Flipping Point