Print This Post
If you want to have a conversation about the future of work, the nature of work, the post-pandemic work, the overrated back to normal, don't start with hybrid versus non-hybrid, flexible versus non-flexible, zooms or no zooms, work from home or work from anywhere. It's the wrong start.
The conversation is about the culture you have, want, need, hate, want to reshape. The culture as the petri dish where everything grows, good or bad. Focus on culture. This is the real driver. This is the true conversation.
If the post-pandemic triggers any conversation at all, culture is the literature. Workplace is the grammar.
The culture of your company is your workplace now.  If anything, the workplace/place and space of work, is within the culture. Culture is not something within the workplace.
Culture first, number of zooms and number of days within the office walls, second.
I for one think that those physical walls and corridors are incredibly important. But this is a grammatical issue.
___________________________________________________

Petri dish is the company culture, where everything grows.
Imagine that everybody did (behaviour here), that it became the norm, a routine; what kind of organization would we be building? This 'imagine if' test is at the core of the way we need to map behaviours.
Culture is not a closed container of things such as beliefs, attitudes, values, behaviours, and logos. Intellectually it may be stimulating to use all these terms but pragmatically other than the visible logo the only other observable things are behaviours.
________________________________________________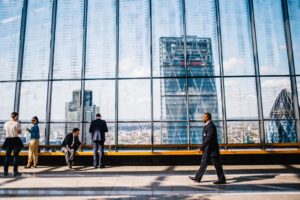 Webinar: The Myths of Cultural Change 
Stuck using old concepts, we have made culture change hard and often impossible. The failure of communication programmes or 'culture training' tells us a lot about the myths in this area. Learn how to successfully mobilize your people for a purpose and change culture. Culture is now 'the strategy', but we need to get rid of some assumptions and learn inconvenient truths.
_________________________________________________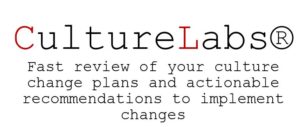 New from The Chalfont Project – a simple and carefully crafted vehicle, offering
a fast review of your culture change plans and actionable recommendations to implement changes.