Print This Post
Leadership can be taught, of course, but not in the same way as teaching how to drive a car or how to cook a risotto.
I like the term leadership scaffolding. It means you provide the tools and the models to practice leadership, and to get better at it, with some kind of support system and safety net.
People can't do it for you. Leadership is a practice. Leadership development is no more and no less than leadership scaffolding.
The teaching, the reading, the looking at role models, the overgrown and overdone 360 degree feedback, the assessment, the simulation exercises, the associated team building and the motivational speaking, are all part of that scaffolding. But only you are up on the building site moving around.
Leadership scaffolding is hard because it is not universal. It needs to be tailored to the individual, or the group in the case of collective leadership. When it comes to leadership, some people react well to sports analogies, other people hate them. Some will absorb inspirational reading, others will dismiss that. Some will need and welcome specific toolkits and how-to, others would dislike off-the-shelf, prêt-à-porter models. And yet, all these pieces have a role.
My personal position is that leadership (development, enhancement, scaffolding) needs to be tailored from scratch all the time. In recent months, I have crafted a full plan for one of my best clients. I found myself scrutinizing all I knew about the client and their medium term needs to drive the next level of possibilities. I also found myself discarding lots of very reasonable themes in favour of what would be unique for the client. When I finished my rounds of research, reflection and thinking, I had built a plan which, on paper, only that client could understand.
There was something pure about the non-transferability of the plan. The scaffolding was, after all, tailored to their unique building. Out of that context, it meant nothing. By the way, I did enjoy it enormously, but also it was significantly more tiring than I thought, although it looked rather unpretentious when put on paper.
I suppose you could say the same about coaching. Coaching is a form of human scaffolding as well. Incidentally, something I don't do, despite everybody assuming the contrary given my psychiatric background.
Funnily enough, our motto is 'building remarkable organizations' and, at The Chalfont project, we call ourselves organization architects. Maybe this scaffolding model comes from our roots and sits comfortably here.
I suggest next time you think of your team development, you consider 'scaffolding it'. It may be that this frame in itself could trigger lots of new ideas
________________________________________________________________________________________________
For more thoughts on leadership – look out for my forthcoming book….
Camino – Leadership Notes On The Road  
A collection of notes on leadership, initially written as Daily Thoughts. Camino, the Spanish for road, or way, reflects on leadership as a praxis that continuously evolves. Nobody is ever a leader. Becoming one is the real quest. But we never reach the destination. Our character is constantly shaped by places and journeys, encounters and experiences. The only real theory of leadership is travelling. The only footprints, our actions. The only test, what we leave behind.
Available for pre-order this month!
To be notified as soon as pre-orders go live – email at: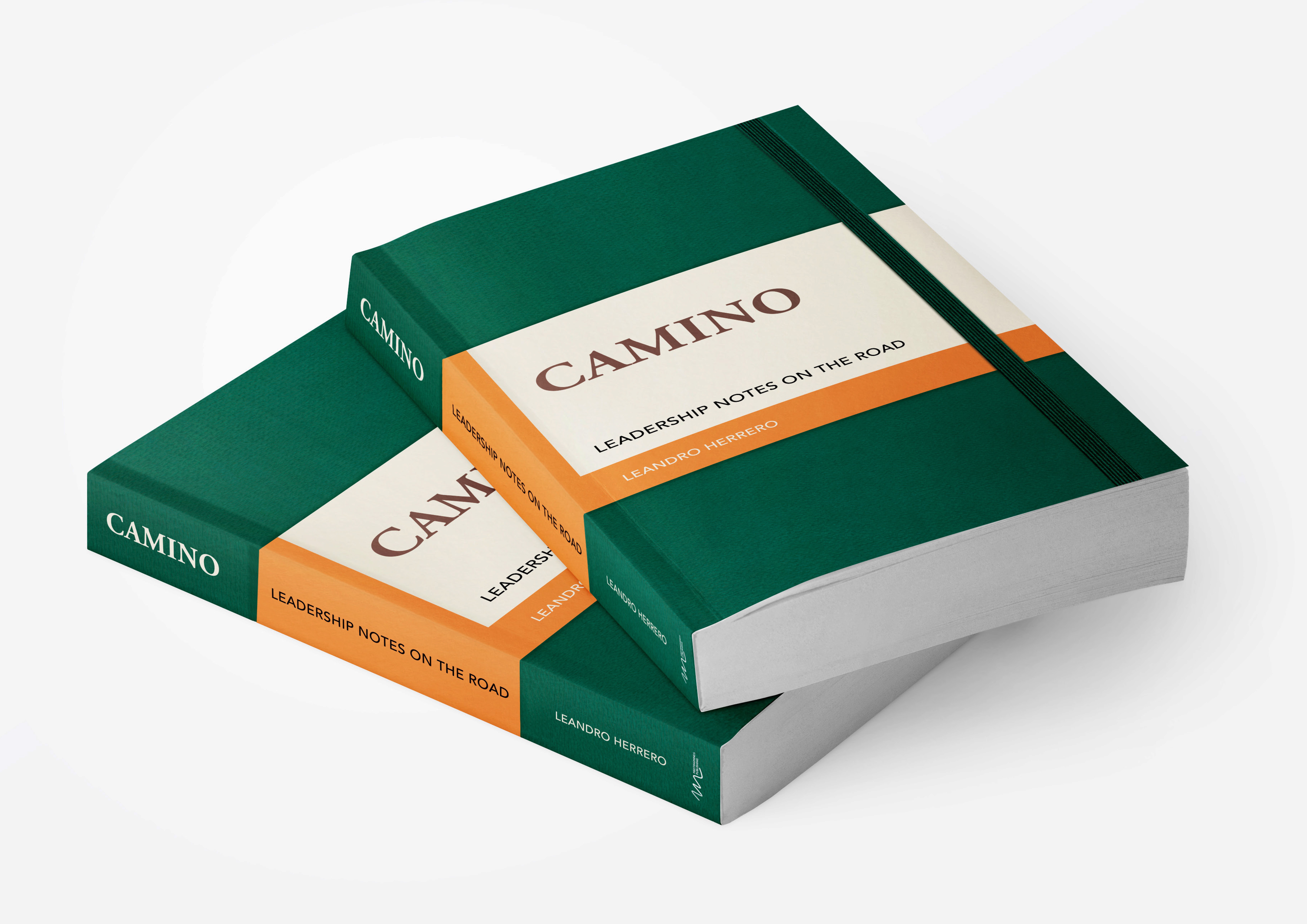 By emailing your details, you are subscribing to News from The Chalfont Project and consent to The Chalfont Project adding your details to their email list. You can opt out at any time by using the unsubscribe link on the emails or by emailing 

[email protected]
____________________________________________________________________________________________________________________________________
Dr Leandro Herrero is the CEO and Chief Organization Architect of The Chalfont Project, an international firm of organizational architects. He is the pioneer of Viral ChangeTM, a people Mobilizing Platform, a methodology that delivers large scale behavioural and cultural change in organizations, which creates lasting capacity for changeability.
Dr Herrero is also an Executive Fellow at the Centre for the Future of Organization, Drucker School of Management. An international speaker, Dr Herrero is available for virtual speaking engagements and can be reached at: The Chalfont Project or email: 

[email protected]