Print This Post
'Co-benefit' is a term broadly used in the Climate Change movement to explain the unintended/extended consequences of actions beyond an original target. For example, the Wikipedia entry on 'Co-benefits of climate change mitigation' reads:
'Examples of such climate mitigation policies include improved energy efficiency of plants, renewable energy uptake and fuel switching which might enable a range of co-benefits such as air-pollution impacts, technological innovation, energy supply security through increased energy diversity, reduced fuel cost and employment possibilities.'
In my organizational change world we talk a lot about unintended-extended consequences that are together bigger in impact than the intended ones. For example, a successful organizational change programme may produce intense pride in employees who feel honoured or privileged to work in that place. Pride may attract interest outside and facilitate recruitment. Retention may increase. Overall satisfaction rate as well. Neither pride, recruitment, retention or satisfaction, per se, may have ever been featured in the original goals of the programme.
This is a very typical situation in our Viral ChangeTM programmes in which often strong spontaneous collaboration on a peer-to-peer level may emerge as a  strong visible winner even if 'collaboration' per se may not have been targeted.
These co-benefits or unintended/extended consequences are hard to predict and, although we know of them from experience, they are usually not a hard currency in the original discussions before the programme starts. ROI junkies do not like unpredictable.
But there are always (bound to be) co-benefits from different angles of one programme and similarly, there are (bound to be) co-benefits from several programmes running in parallel.
The positive outcomes of a, say, quality programme, leadership programme and culture change programme, maybe less than the combined co-benefits. But for these combined co-benefits to be grasped, we need two things:
A VP of bridging (just kidding, somebody really, genuinely interested in the brokerage) and a willingness to let yourself be surprised by emergent and unpredictable good things that do not fit well in any particular basket.
To me, leadership is about providing the space for all these initiatives to thrive and, at the same time, cross fertilize them without trying to amalgamate them. A VP of bridging may be OK… But a VP of colonising is a bad idea.
________________________________________________________________________________________________
Managing the Covid-19 pandemic with a behavioural counter-epidemic using Viral Change™ principles. 12 Rules you can apply.
Read Dr Leandro Herrero's in-depth, thought provoking article which addresses the non-medical management of the pandemic through the lenses of large scale behavioural and cultural change principles, as practised by the Viral Change™ Mobilizing Platform for the last 20 years, in the area of organizational change.
A viral epidemic for which there is no immediate cure, only ways of managing it, can only be controlled by a counter behavioural epidemic.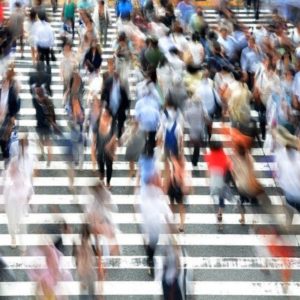 _______________________________________________________________________________________________
Dr Leandro Herrero is the CEO and Chief Organization Architect of The Chalfont Project, an international firm of organizational architects. He is the pioneer of Viral ChangeTM, a people Mobilizing Platform, a methodology that delivers large scale behavioural and cultural change in organizations, which creates lasting capacity for changeability.
Dr Herrero is also an Executive Fellow at the Centre for the Future of Organization, Drucker School of Management. An international speaker, Dr Herrero is available for virtual speaking engagements and can be reached at: The Chalfont Project.