Print This Post
So, I'm back. But in a different format. Rather than daily thoughts, I will now share with you a regular focus on key culture change and behavioural science themes. Future issues will cover:
Behavioural Change – 'there is no change, unless there is behavioural change'.
Employee Engagement – 'the corporate love affair with a thermometer: Employee Engagement surveys.
Company Culture – dispelling the myths
Organizational Design – looking at the future of work
_________________________________________________________________________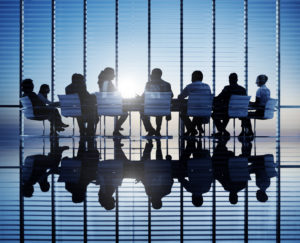 What are the collective leadership capabilities?
I prefer the use of the term 'practicing leadership' to 'developing' it to emphasise the real life essence of leadership. So much has been written that the world is full of recipes and techniques, examples and role models. The rich plethora of available answers obscures the need to have good questions. Reflection and introspection seem like logical ingredients for being a good leader, yet our business and organizational life treats them as luxuries that have no place in our ubiquitous 'time famine'. Busy-ness has taken over business and leadership has been commoditised to a series of 'how to'. Yet, there is hardly anything more precious in organizational life than the collective leadership capabilities.
I call 'Collective Leadership' that state in the evolution of management teams or leadership teams when the power of the collective leadership is far greater than the sum of the power of the individual leaders, and when the team exercises leadership as a single unit, not as a collection of individuals.
It's important to remember that leadership is plural. There are forms and shapes. Very often it makes you think whether there is a strong connection between all the concepts under that one roof. For me, a key distinction is the one  between the traditional top-down (hierarchical) leadership and what I have described, many years ago, as Backstage Leadership™, that is, the art of supporting other leaders and managers 'from the back', as opposed to the front-stage with the PowerPoints. Backstage Leadership™ , which needs to be learnt, is about obsessively creating the conditions for others to lead. Its leadership with an architect hat. It may be less visible but could be more powerful. And yes, leaders can wear more than one hat.
_______________________________________
For more thoughts on collective leadership, watch my recent webinar where I am joined by leadership and change experts from The Chalfont Project,  Marieke van Essen and Mark Storm.